Find out when and where I'll be speaking about my book — Mom and Dad, We Need to Talk – as well as other financial topics.
Work With Me
GreenPath Financial Wellness
Talking to Your Parents About Their Finances
---
September 16, 2019
Detroit, Michigan
The Truth About Publishing a Book
---
Don't Miss Out!

ORDER NOW!
"An

excellent step-by-step guide

to navigate what can be time-consuming, uncomfortable conversations."
- Michelle Singletary,

The Washington Post
Ladies -- Don't miss this chance to hear from dozens of financial experts and entrepreneurs (including me) with the free Building Women's Worth summit. Sign up today! https://dawndahlby.com/
Twitter feed video.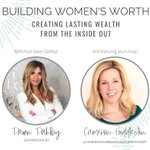 And so it begins ... the onslaught of holiday catalogs #notreadyforholidays #tistheseason
Twitter feed video.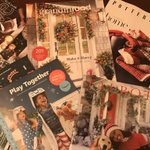 Passing this on from @DLFreedman: Thank 10 women and keep it going ...
@wealthintersect @AndreaWoroch @BrokeMillennial @stefanieoconnel @KathyKristof @bobbirebell @dumpsterdoggy @srapacon @ElizabethKoraca @ElyssaJK
Load More...
Start Your Day With My Money Tips
Sign up for my newsletter to get actionable advice to help you make smart money decisions.
(I won't spam you. I promise.)