Find out when and where I'll be speaking about my book — Mom and Dad, We Need to Talk – as well as other financial topics.
Work With Me
The Wharton School at University of Pennsylvania
---
How to Talk to Your Parents About Their Finances
February 20, 2020
PHILADELPHIA
---
It's Your Time: Turning the Midlife Crisis into Your Midlife Awakening
---
Helping Parents as They Age
May 1, 2020
Online Summit
---
GreenPath Financial Wellness
Talking to Your Parents About Their Finances
September 16, 2019
DETROIT
---
The Truth About Publishing a Book
---
Don't Miss Out!

ORDER NOW!
"An

excellent step-by-step guide

to navigate what can be time-consuming, uncomfortable conversations."
- Michelle Singletary,

The Washington Post
While listening to "Girls Just Wanna Have Fun," my oldest daughter asked if it was sung by Spice Girls. I have failed as a parent.
If you're a financial caregiver for a parent, you know how hard it can be to stay on top of money matters for Mom and Dad. To make it easier, here are 5 steps to lighten your load. @getcarefull #WednesdayWisdom
How to Put Your Parents' Finances on Autopilot
The amount of time and work required to manage your parents' finances can add up quickly. Save yourself some hassle with these tips and tricks.
www.getcarefull.com
Probably won't be using this any time soon. Sigh.
Twitter feed video.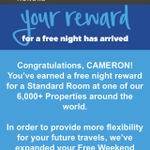 Load More...
Start Your Day With My Money Tips
Sign up for my newsletter to get actionable advice to help you make smart money decisions.
(I won't spam you. I promise.)