Don't Miss Out!

ORDER NOW!
"An

excellent step-by-step guide

to navigate what can be time-consuming, uncomfortable conversations."
- Michelle Singletary,

The Washington Post
When @AverageJoeMoney asks if you want to come to Detroit to do a speaking event about your book, you get on a plane and go! #moneytalks #momanddadbook
Twitter feed video.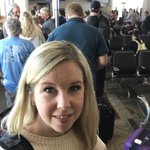 Any of you parents out there have kids who want everything their friends have? Here's how I'm dealing with my son's desire to keep up with the Joneses in his classroom. #FridayThoughts
Keeping up With the Joneses in My Kid's Classroom - Cameron Huddleston
How I deal with my son's desire to have everything his friends have.
cameronhuddleston.com
I took my kids to the September 11 Memorial when we were in NYC a couple of years ago. Today, I shared with my daughter as I drover her to school what it was like being in Washington, D.C., when the attacks happened. I will #NeverForget that day.
Twitter feed video.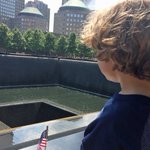 Load More...
Start Your Day With My Money Tips
Sign up for my newsletter to get actionable advice to help you make smart money decisions.
(I won't spam you. I promise.)